Harriton High School – January, 2016 – Pen Pals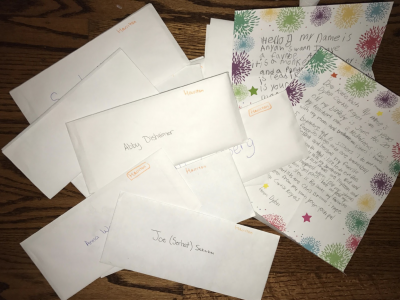 Post by Club President: Katie Rush
Starting in January, our club began a Pen Pal Program between our high school students and the elementary and middle school students, from Overbrook Educational Center and G.W. Childs School, in Philadelphia.
By sending these letters almost monthly, we hope that we can forge strong friendships between the Harriton students and the younger students, to make a real difference. Just by trading a few words every month, we hope to get to know each other!
With around 20 club members participating in the program, we're all super excited to hear back from our pen pals.