Harriton High School – June 2016 – Sports Equipment Drive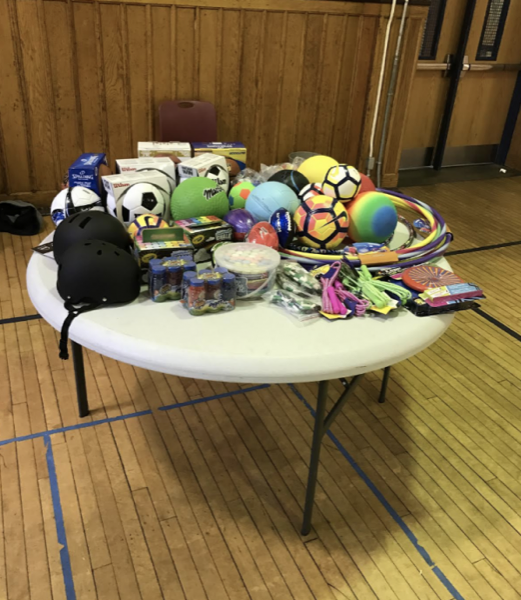 Post by Club President Katie Rush
During June we ran a sports equipment drive to help collect gym equipment, for inner-city schools. They sent us a wish-list consisting of: jump ropes, soccer balls, beach balls, volley balls, kick balls, hoola hoops, sidewalk chalk, board games, books etc.
Our club members went above and beyond donating over \$300 dollars in sports equipment. These donations were all delivered to Overbook Educational Center on June 16, 2017. A few SHS club members, drove to the school and helped to organize the equipment in the gym.
The schools were super happy to receive these donations, and will be making great use out of them during the upcoming school year. Overbook, a K-6 school, will be using these supplies for all of their grades, so that their students can have a great time at recess and during gym. We are super excited!