Harriton High School – January 27, 2016 – Overbrook Education Center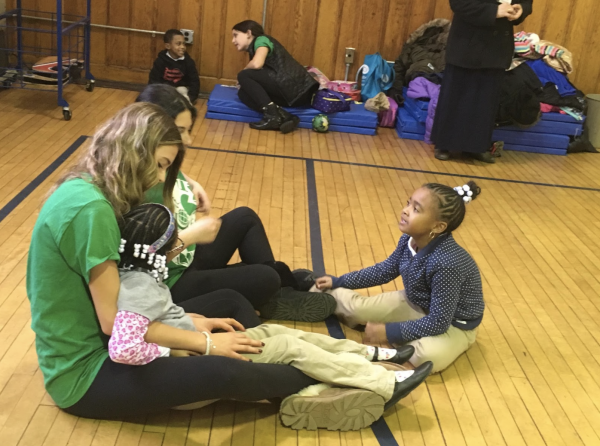 Post by Club President: Katie Rush
The club visited Overbrook Educational Center again to help out with lunch and recess, as well as in class, on January 27th.
A large group of around 20 Harriton students attended, and played with the elementary school kids, during recess. Then, after recess, the Harriton students split up among different classes and helped kids out in the classroom. We focused on helping with English and Math studies, by providing one on one support to certain students.
Not only did we get to hang out with the students, and make friendships, but we also had a lot of fun helping them out with the math problems we did not so long ago! It was so much fun, and we want to come back as soon as possible.