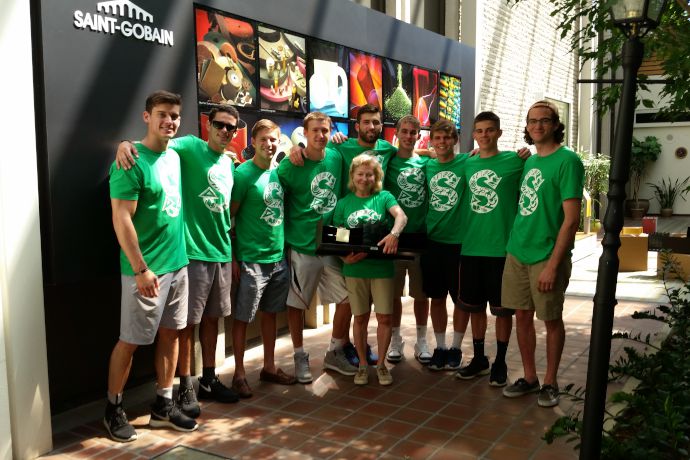 How We Started
Bill Zandi formed Students Helping Students in the fall of 2005 in an effort to help provide relief to Louisiana schools that had been devastated by Hurricane Katrina.
As part of that initiative, SHS sent supplies to the Superintendent of St. John the Baptist Parish Public Schools in Reserve, Louisiana, which had 1,500 displaced students.
In June 2006, SHS sent 2 tractor trailers filled with furnishings to the Westwood Elementary School in West Lake, LA. These supplies were distributed by Principal Phyllis Hess among the following area schools:
Westwood Elementary, Brentwood Elementary, Sam Houston High School, De Quincy Elementary, Moss Bluff Elementary, M.J. Kaufman Elementary, and Vincent Settlement Elementary.
Supplies included: student desk-chair combinations, cafeteria tables, storage cabinets, LCD projectors and screens, printers, filing cabinets, teacher desks and chairs, and tables.
In 2006-2007, we raised approximately $1,700 for the purchase and shipment of books to the Joseph S. Clark Senior High School in New Orleans. SHS sent approximately 700 volumes of nonfiction books and 400 new books for the library and classrooms at Clark.
These books included: reference materials (maps, atlases, dictionaries, and encyclopedias), fiction and nonfiction books for the library, as well as Learning Support materials and Spanish language books needed for classroom instruction.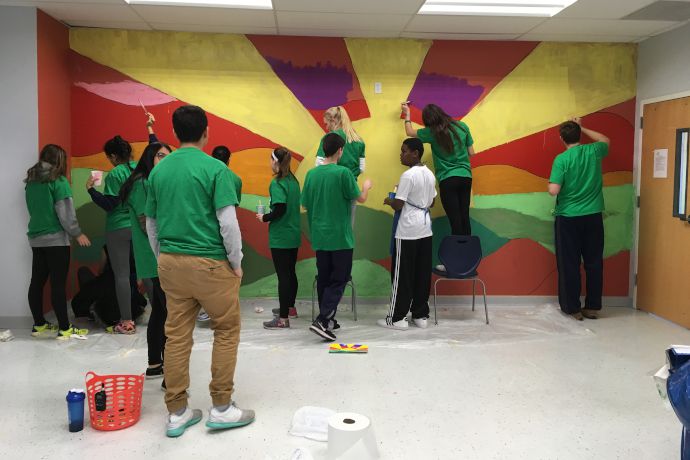 In 2007-2008 , SHS began working cooperatively with Barnes and Noble (Mrs. Maureen Monteccio, Community Relations Manager) and with the New Orleans Recovery School District (Mr. Troy Peloquin, Volunteer Coordinator), to both raise money to acquire new books and to collect books through book drives.
These books were sent to New Orleans schools including: George Washington Carver Elementary, George Washington Carver High School, Livingston High School, Gregory Elementary School, Sarah T. Reed Elementary School, and the Fanny C. Williams Elementary School.
A series of fundraisers and book drives were held during the winter of 2007. That summer, two additional book fairs were held at Barnes and Noble locations, and another $1,300 was raised for the purchase of classroom books.
During the winter of 2008-2009, SHS raised several hundred more dollars for New Orleans schools. Thus far, furnishings valued at approximately $5,000, approximately $350 of classroom supplies, and approximately $25,000 of books have been sent to Louisiana.
Since 2009, SHS has continued to grow by developing an e-commerce nonprofit program for the purpose of recycling school furnishings, books, and other supplies from schools with excess supplies to schools in need.
We also host SHS Book Fairs in designated communities, at which textbooks, library books, and other classroom materials are provided to low-income schools. An average of 4,000 books are distributed at each SHS Book Fair.
So far, SHS has recycled supplies from better-off to needier schools in North Carolina, Florida, Louisiana, and Pennsylvania. SHS is also seeking to expand its reach nationwide by establishing recycling centers in designated metropolitan areas around the country.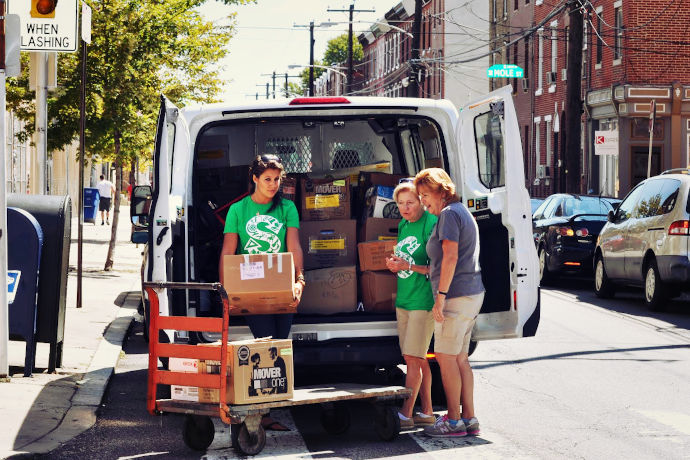 Between 2010 and 2012, Students Helping Students distributed school supplies and resources to K-12 educational institutions in PA, LA, and North Carolina. In an effort to expand our scope, SHS began a strategic partnership with Wake Forest University that assisted in the implementation of a SHS pilot program that resulted in the distribution of school supplies to local K-12 educational institutions in Forsyth County, Winston-Salem, North Carolina.
In 2013, Students Helping Students began implementing student-run clubs in High Schools, located primarily in suburban PA. The first club originated in Radnor High School. Comprised of several students and one faculty member, the SHS club partnered and subsequently raised, collected, and distributed over 1,000 books to the Andrew Jackson Elementary School in West Philadelphia.
Since 2014, Students Helping Students has implemented SHS clubs and affiliated programs at high schools, colleges, and universities in several states. These SHS clubs donate countless volunteer hours and classroom supplies to disadvantaged schools, providing invaluable assistance to thousands of students every year.
In 2015, Students Helping Students implemented the School Funding Initiative, which helps schools address specific classroom needs. Through this program, SHS has been able to help disadvantaged schools obtain educational materials such as textbooks, science lab supplies, teaching equipment for visually impaired students, and other critical educational resources.
Since our founding in 2005, SHS has helped hundreds of K-12 disadvantaged schools and thousands of students, teachers, and administrators in Pennsylvania, Florida, North Carolina, Delaware, Louisiana, and Washington.
As the founder and CEO of Students Helping Students, my passion is to continually expand our efforts to provide assistance to low-income schools.
Thank you for supporting our mission to ensure that all children have the opportunity to obtain a quality education.
Bill Zandi, Founder and CEO
Students Helping Students