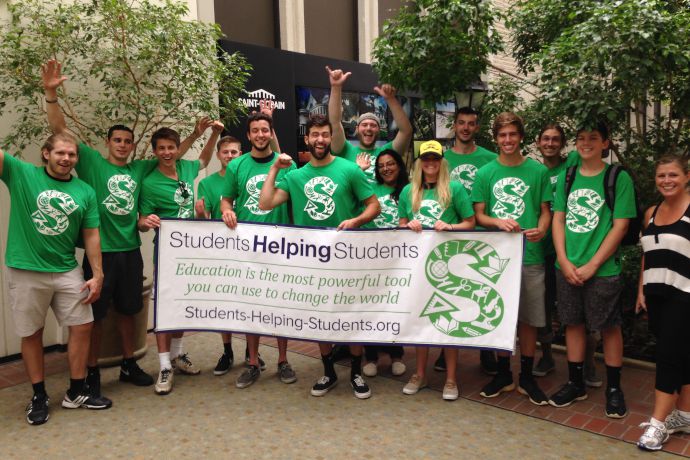 Corporate Distribution Initiative
The epidemic of "corporate material waste" is rampant across our entire country, reaching both the private and public sectors.
The purpose of this initiative is to distribute all unwanted and gently-used materials from corporations experiencing a relocation and/or renovation period over to local, low-income K-12 educational institutions in need.
We believe that large corporations and institutions as well as many public and municipal organizations are wasting an extraordinary amount of usable materials.
We set out to find out why, and along the way, discovered that most of these entities are interested in recycling and reusing these materials.
Where is the disconnect?
Simply put, there is not an efficient system in place for large organizations to redistribute unwanted materials to schools and other institutions in need.
So we created one – The Corporate Distribution Initiative.
As part of the Corporate Distribution Initiative, SHS recently partnered with Saint-Gobain to donate thousands of dollars' worth of gently-used office supplies and furnishings to K-12 educational institutions, libraries, and start-up businesses in the Philadelphia area.
So far, through this partnership, the supplies and furnishings that have been redistributed during the last several months has saved schools tens of thousands of dollars.
To date, the Corporate Distribution Initiative has saved schools hundreds of thousands of dollars through the redistribution of such materials.
The following firms are participating in the Corporate Distribution Initiative:
Together, we can use the strength of business to solve the low-income educational crisis, ultimately redefining what it means to be successful.
Interested in joining the Corporate Distribution Initiative? Reach out to us at: bill@shs.io