Harriton High School – October 29th, 2016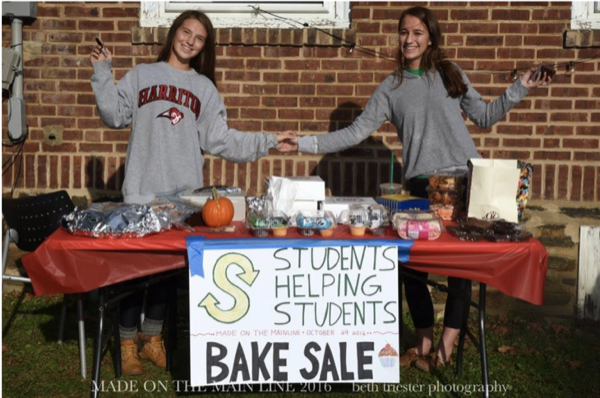 Post by Club President: Katie Rush
As the first event to kick-start the Students Helping Students club at Harriton High School, we organized a bake sale at a local festival known as Made on the Mainline, in Narberth, PA.
Taking place on October 29th, 2016, the festival was a wonderful, community event, with live music, a pumpkin decorating contest, food trucks, and other festive activities.
Students Helping Students decided to get in on the action and held a bake sale during the festival, to raise money for our partner schools. Selling a variety of different fall-themed goods such as pumpkin cookies, brownies, pies, Rice-Krispy treats, and much more, we were able to raise a ton of money.
The money we raised will make a difference in the lives of many students, whether it be for acquiring different supplies or funding for other needed things, for our club.
It was a great success thanks to the 15 volunteers that helped out (by baking or manning the table), and we hope to hold the bake sale next year, also!