Shire Pharmaceutical Phase #1 – Corporate Distribution Initiative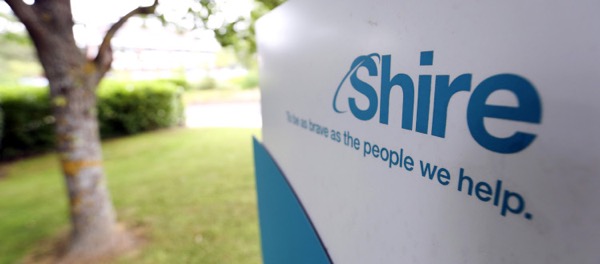 The Corporate Distribution Initiative is designed to give corporations experiencing a relocation/renovation period an opportunity to redistribute their unwanted and or gently-used materials to schools in-need.
Shire Pharmaceutical is a global biotech firm that specializes in the development and delivery of innovative medicines for patients with rare diseases and other specialty conditions. This could include therapy to treat an extremely rare and life-threatening diseases such as Hunter Syndrome or Fabry disease, or a medicine for a specialist condition such as ADHD or ulcerative colitis.
Shire is currently in the midst of a relocation period, and we were recently connected with them for the redistribution of some of their unwanted/gently-used materials. On February 12, 2016, Students Helping Students redistributed the first phase of Shire's move, which consisted of office supplies to the Edward T. Steele School, South Philadelphia High School and the G.W. Childs Elementary School, saving them tens of thousands of dollars as result. All of which are K-12, public schools within the Philadelphia School District. The supplies that were distributed included:
Binder Clips, Binders, Book Ends, Box(es) of Staples, Calculators, Desk Organizers, Envelopes, Expo-Dry Erase Cleaner(s), Filer Folder Labels, File Folders, File Jackets, Folder Dividers, Hanging Folders, Hole Punch, Laminating Pockets, Markers, Name Badges, Paper Clips, Paper Cutter, Portfolio Folders, Post-It Note Kits, Presentation Protectors, Printer Paper, Staplers, Tape Dispensers, Whiteboard Erasers, etc.
We anticipate that Phase #2 of the move will occur within the next month.